You'll see your share of superheroes in this fall's edition of the Student Union Board's Cyclone Cinema. The feature film series opens tonight with two showings of Captain America: The Winter Soldier (7 and 10 p.m., Carver Hall auditorium). The fall lineup includes three other Marvel comics characters: Spiderman, the X-Men and Transformers; as well as the Teenage Mutant Ninja Turtles. Prepare for action, dude!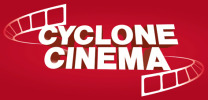 Each week, the film series offers eight showings of one title over four nights, Thursday through Sunday. The 'oldest' film was released in theaters in April; the most recent hits theaters in mid-September -- and then the Cyclone screen on Dec. 4. (An 11th-hour substitution, the original Ice Age animated feature from 2002, is the exception.) Films start on time, so plan accordingly.
The public is welcome and admission is free -- but bring a few dollars for treats. Popcorn (kettle or buttered) and candy are $2; bottled soda and water are $1.
Cyclone Cinema fall lineup
Aug. 28-31, Captain America: The Winter Soldier (rated PG-13), starring Chris Evans, Samuel Jackson
Sept. 4-7, Ice Age: Sub-Zero Heroes (PG), animated, voices of Ray Romano, Denis Leary
Sept. 11-14, The Fault in Our Stars (PG-13), Shailene Woodley, Ansel Elgort
Sept. 18-21, Neighbors (R), Seth Rogen, Zac Efron
Sept. 25-28, The Amazing Spiderman 2 (PG-13), Andrew Garfield, Emma Stone
Oct. 2-5, Maleficent (PG), Angelina Jolie, Elle Fanning
Oct. 9-12, 22 Jump Street (R), Jonah Hill, Channing Tatum
Oct. 16-19, X-Men: Days of Future Past (PG-13), Patrick Stewart, Hugh Jackman
Oct. 23-26, Dawn of the Planet of the Apes (PG-13), Gary Oldman, Andy Serkis
Oct. 30-Nov. 2, Transformers: Age of Extinction (PG-13), Mark Wahlberg, Stanley Tucci
Nov. 6-9, Guardians of the Galaxy (PG-13), Chris Pratt, Zoe Saldana
Nov. 13-16, Teenage Mutant Ninja Turtles (PG-13), Megan Fox, Will Arnett
*Nov. 20-21, The Grand Budapest Hotel (R), Ralph Fiennes, F. Murray Abraham
Nov. 27-30, no film due to Thanksgiving break
Dec. 4-7, The Maze Runner (PG-13), Dylan O'Brien, Kaya Scodelario
*Thursday-Friday showings only, due to start of Thanksgiving break