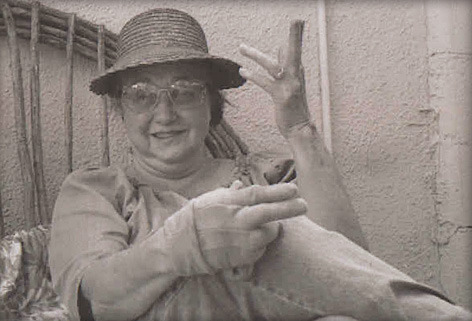 ISU Theatre wraps up its spring lineup with a four-day run of My Grandparents in the War this week. The production opens Thursday at Fisher Theater.
My Grandparents in the War is an original production, written and directed by Matt Foss, a lecturer in the music and theater department. Foss based the story on the experiences of his maternal grandparents, Don (junior Dan Poppen) and Nan (senior Elizabeth Thompson) McKinney.
"It is as close of a retelling as I know how to make of my grandparents' lives, our experiences as their lives came to a close, and my grandmother's struggle with dementia and Alzheimer's," Foss said.
Scenes range in time period and location, including the McKinneys' west Texas home and Don's war-time Army experience in the South Pacific. Foss said the nontraditional structure of the play allows the stories to "fade and blend" and reflect the impact of Alzheimer's disease on the memories.
Tickets for My Grandparents in the War are $17 ($15 for seniors, $9 for students) and available through Ticketmaster or at the Iowa State Center ticket office. Show times are 7:30 p.m. May 1-3, and 2 p.m. on Sunday, May 4.