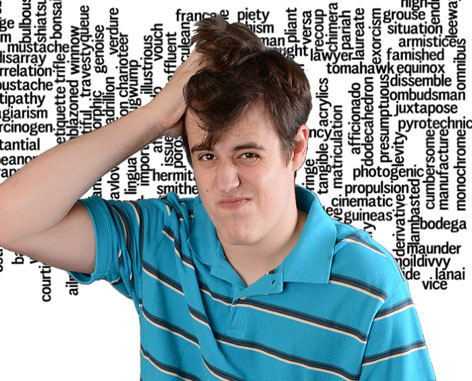 Friday marks the opening of a two-week run for ISU Theatre's production of the musical comedy The 25th Annual Putnam County Spelling Bee at Fisher Theater.
Experience the angst of middle school under the spotlight of the annual spelling bee, as a diverse group of six misfit adolescents -- and a few audience volunteers -- compete for the prize. The comedy highlights not only the quirky characters, but also the questionable definitions of winning and losing.
By design, some of the actors fill multiple roles in the one-act production. For example, senior Ben Moews portrays spelling bee participant Chip Tolento and Jesus. Senior Caitlin Schmaltz, who plays nostalgic moderator Rona Lisa Peretti, and freshman Christopher Culver, who plays ex-convict and "comfort counselor" Mitch Mahoney, double as Olive's parents. Juniors Cassilyn Ostrander (Logainne ScwartzandGrubenierre), Carter Roeske (Leaf Coneybear and Logainne's father) and Joseph Smith (William Barfée); sophomore Hannah Rublaitus (Olive Ostrovsky); and freshman Annie Metzger (Marcy Park) also are cast as spelling bee participants. Senior Chris Tedford rounds out the cast in his role as vice principal Douglas Panch.
Like the Tony Award-winning Broadway production, Spelling Bee contains some mature content and is not intended for young viewers. Jane Cox, professor and director of ISU Theatre, is the show's director. James Tener, senior lecturer in music, and senior Tyler Mootz serve as musical director and assistant musical director, respectively, for the production.
Show times are 7:30 p.m. on Fridays and Saturdays (Nov. 1-2 and 8-9) and 2 p.m. on Sundays (Nov. 3 and 10). Tickets ($18, $16 for seniors, $10 for ISU students) are available through Ticketmaster, at the Iowa State Center ticket office or at the door prior to the show.