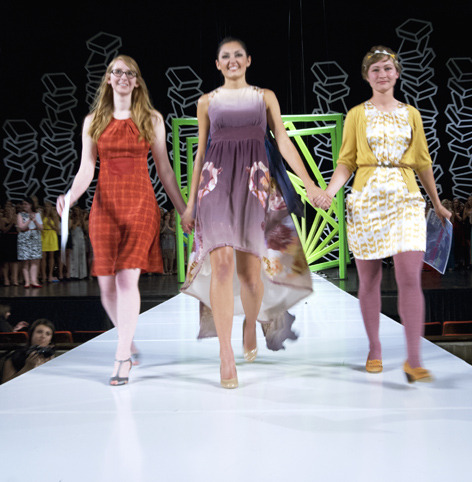 Iowa State's annual student-produced fashion show will be held April 13 (7 p.m., Stephens Auditorium). Tickets, including fees, are $27.75 ($21.60 for ISU students and youth 18 years and younger) and available online through Ticketmaster.
The guest judges this year were ISU alumni and fashion designers Brittany Craiger, Lea Leopold and Francesca Skwark, and New York model Haylynn Cohen. Judging occurred on March 30, when the team spent a full day assessing more than 200 garments. About 100 of those will appear in Saturday's show, either on a runway model or in an exhibition in the lobby.
One of the country's largest student-produced fashion shows, this year's event includes more than 100 students on the planning committee, 65 student models and 60 designers. The Fashion Show has been a juried event since 1982, but occurred for several decades before that.