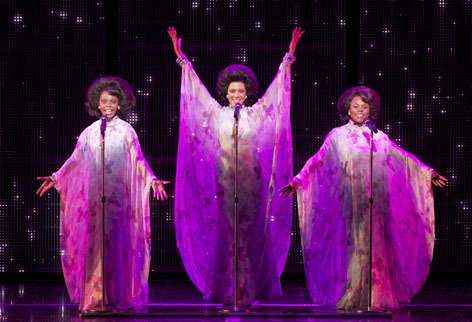 A new high-energy, high-tech production of the Tony-, Grammy- and Academy Award-winning musical Dreamgirls takes the stage at Stephens Auditorium March 13 for a 7:30 p.m. performance.
Dreamgirls premiered on Broadway in 1981. Since then, the show has experienced several revivals, including a 2006 motion picture adaptation. The current multimedia production still tells the story of The Dreams, an up-and-coming 1960s female singing group inspired by Diana Ross and The Supremes.
Tickets, $49 and $53 ($28 for youth; $25 for students), are available at the Iowa State Center ticket office and through Ticketmaster. Contributed photo.