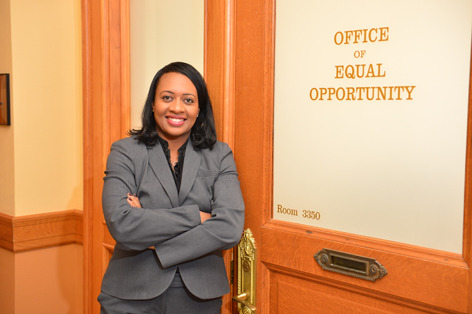 Robinette Kelley joined Iowa State Feb. 4 as the university's director of equal opportunity. Her responsibilities include leading and managing Iowa State's equal opportunity and affirmative action programs, ensuring university compliance with laws and regulations, and investigating and resolving complaints.
Kelley comes to Iowa State from The State University of New York, Buffalo, where she served as assistant director in the equity, diversity and inclusion office. Prior to that, she served in the SUNY Buffalo employee relations office, investigating complaints and labor/management issues.
Kelley's office is in 3350 Beardshear. She can be reached at 4-0143 or rkelley@iastate.edu.