In turn it will address subjects as complex as global warming and as seemingly simple as cake. The lectures program spring lineup includes a variety of American guests, with a few foreign ambassadors in the mix, too. Here are a few events you might want to note in your calendar. Unless indicated, these events begin at 8 p.m. in the Memorial Union Great Hall.
The university community will have the chance on Jan. 28 to watch – and discuss – director Lee Hirsch's 2011 documentary Bully, which looks at how school bullying affected the lives of five students and their families, including a 12-year-old boy from Sioux City. The 90-minute film showing begins at 7 p.m.; discussion will follow.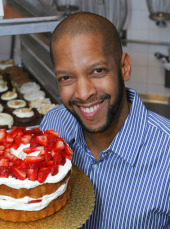 Two ambassadors to the United States will talk about foreign policy challenges in 2013 during a Feb. 7 joint presentation. Since February 2001, Francois Delattre has served as France's ambassador to the United States. Peter Ammon has served in that role for Germany since August 2011. The two also served previously as their nation's ambassador to the other's country.
Health educator turned federal government attorney turned TV food host Warren Brown will tell his entrepreneurial story during a Feb. 18 lecture, "Find Your Passion, Follow Your Calling." In 2002, Brown left his job as an attorney in the U.S. Department of Health and Human Services to start CakeLove, a bakery that now boasts six locations in the Washington, D.C., area. He hosted the TV show Sugar Rush on the Food Network (2005-07), and ran a D.C. restaurant, the Love Café, which opened in 2003 and closed a year ago.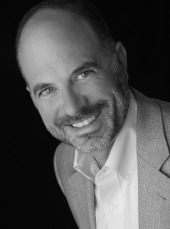 Investigative journalist Charles Fishman comes to campus Feb. 25 to talk about water. He wrote the 2012 book, The Big Thirst: The Secret Life and Turbulent Future of Water. He noted that while we love water, we don't appreciate or respect it and we need to figure out how to manage it more wisely. A lot of technological advances exist to increase water productivity, but the harder part is changing our thinking about water, he said. Fishman also wrote the New York Times bestseller, The Wal-Mart Effect.
The university's 9th annual Symposium on Wildness, Wilderness and the Environment (a March 29 day-long event) also will focus on the future of water. A full schedule of events will be announced at a later date.
Climatologist Michael Mann, who directs Penn State University's Earth System Science Center, will discuss the subject of his 2012 book, The Hockey Stick and the Climate Wars during a March 7 lecture. Mann's research team created a 1998 chart (which resembles a hockey stick) that reconstructed temperature records over thousands of years and showed a rise in temperatures in conjunction with industrialization and fossil fuel burning. He writes about why he and other researchers remain the target of those who assert that global warming stems from nonhuman factors, such as sunspots and natural temperature variability.
Former University of Iowa student Zach Wahls comes to campus April 2 (7 p.m.) to talk about the makings of a family. Two years ago this month, Wahls, who has two moms, spoke at a public hearing hosted by the Judiciary Committee in the Iowa House of Representatives on a proposed constitutional amendment to ban gay marriage in Iowa. A video of that presentation currently has more than 17 million views on YouTube. Wahls temporarily left school to focus on activism and promotional activities.
The lectures program's full schedule is online and is updated throughout the semester.