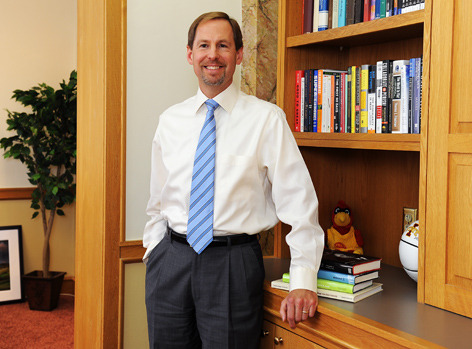 Former Engineering dean Jonathan Wickert officially assumed his new position as senior vice president and provost earlier this week. He was named to the post in early May following a national search.
Wickert had served as dean of the College of Engineering since 2009. He is a professor of mechanical engineering and came to Iowa State in 2007 as chair of that department. Previously, he served 17 years on the mechanical engineering faculty at Carnegie Mellon University, Pittsburgh.
Wickert's office is in 1550 Beardshear. He can be contacted at 4-9591 or provost@iastate.edu.