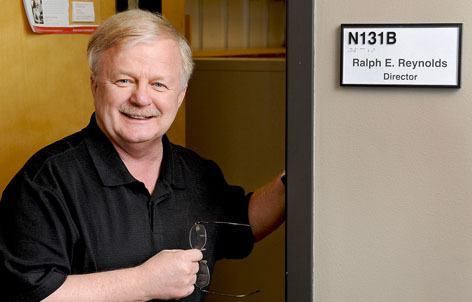 Ralph Reynolds became Iowa State's inaugural director of the School of Education in the College of Human Sciences on July 1. The school will serve students, alumni, faculty and staff who focus on Pre-K-20 teaching, learning and educational leadership -- and the preparation of professionals for a wide range of educational settings.
Reynolds came to ISU after serving as professor and chair in the department of educational psychology at the University of Nevada-Las Vegas since 2000 and has more than 20 years experience in higher education administration. He received his bachelor's degree in psychology from the University of Wisconsin, a master's in educational psychology from Arizona State University, and a doctorate in educational psychology from the University of Illinois.
Reynolds' office is in N131 Lagomarcino Hall, and he can be reached by phone (4-3265) and email (ralphr@iastate.edu). Photo by Bob Elbert.