Student project casts a blue hue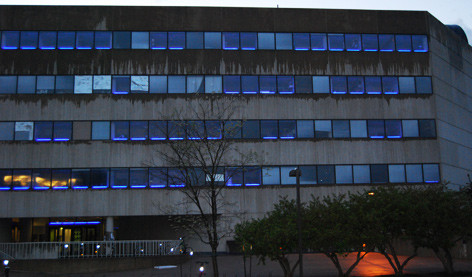 The blue hue emanating from the east face of the College of Design last week was the work of Adam Covington, a senior majoring in landscape architecture and speech communication.
Covington's light installation was part of an independent study honors project aimed at using light to define and transform the College of Design.
Covington worked with Pam Iasevoli, associate professor of interior design, over the past two semesters to develop a display of more than 60 fluorescent blue lights. The lights were installed April 15 and remained up during Veishea week.