'Rent' headlines Veishea stage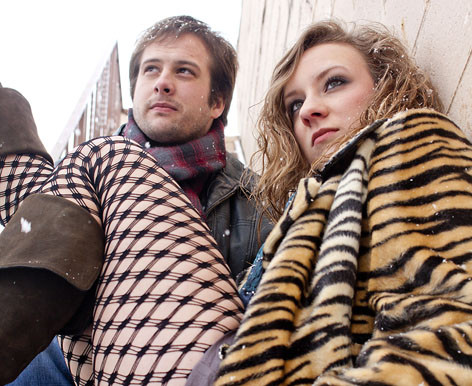 Rent, this year's Stars Over Veishea musical, opens its two-weekend run at Fisher Theater April 13. Based on the plot of Puccini's La Boheme opera, Rent is the story of eight friends struggling to make it as artists and musicians, with the specter of HIV and AIDS lurking in the shadows. The rock musical earned a Pulitzer Prize and Tony Award during its 12-year Broadway run.
The annual SOV production is a joint effort of Veishea, the department of music and ISU Theatre. Tickets for Rent are $21 ($16 for students), and available through the Stephens Auditorium box office or Ticketmaster. Curtain times are 7:30 p.m. on Fridays and Saturdays, 2 p.m. on Sundays. Photo by Timothy Reuter.