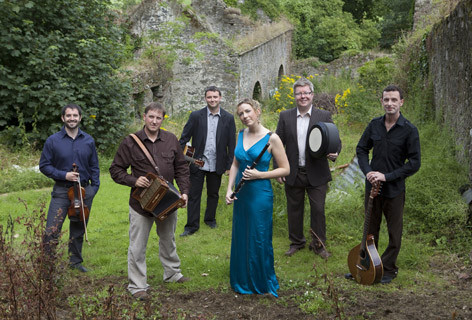 Just in time for St. Patrick's Day, Irish ensemble Danú brings its high-energy mix of new and traditional Celtic music to Stephens Auditorium for a 7:30 p.m. performance on Monday, March 5.
The six-member group fuses Irish and English vocals with the flute, tin whistle, fiddle, button accordion and bouzouki to give audiences an authentic Irish musical experience. Danú has won numerous awards from the BBC (British Broadcasting Corporation) and Irish Music magazine, and often performs for standing-room-only crowds throughout Ireland.
Tickets are $33 ($18 for youth; $15 for students) and available at the Iowa State Center ticket office or through Ticketmaster. Contributed photo.