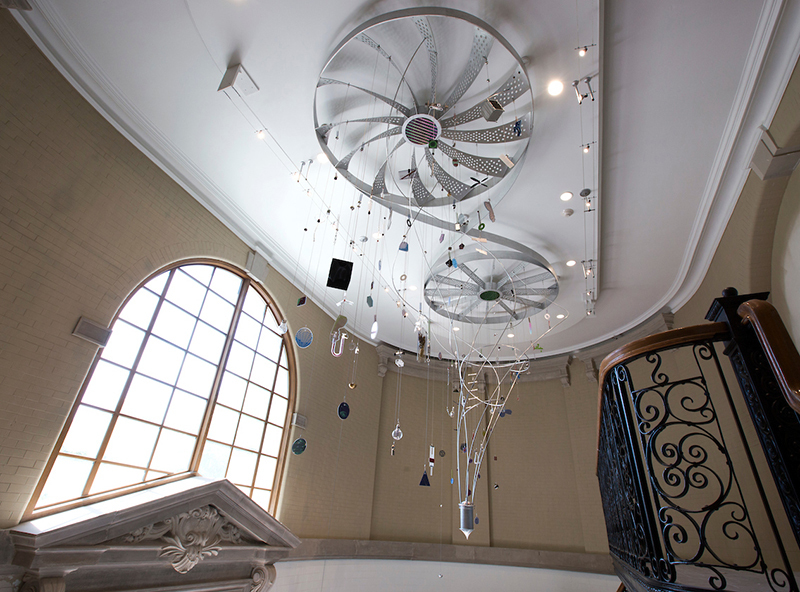 Iowa State's Art on Campus collection contains more than 2,500 public works of art -- indoors and outdoors -- making it one of the largest campus public art programs in the United States. A July 9 celebration will focus on that collection in five 45-minute tours led by university museums staff and volunteers. Each will consider a different theme and different works of art on campus.
Education and visual literacy curator Lilah Anderson said summer is a great time to highlight and access the public art collection. With a smaller group of students on campus, it's also a good time to offer programs for their faculty/staff and Ames community audiences, she said.
What makes it public?
Most of the Art on Campus collection is on exhibition all the time and publicly accessible. Another feature that sets the collection apart is that many pieces were acquired through a public process, in which a campus committee wrote a public art statement, helped select an artist and worked with the artist on the overall idea to be represented in the new piece.
Maquoketa artist Rose Frantzen's mural in the Gerdin Business Building addition, installed earlier this month and included in Sydney Marshall's 11 a.m. tour July 9, is the latest example of the public art process.
The five tours are free and open to the public; registration is requested (see links below). Masks are encouraged for those who are not yet vaccinated against COVID-19.
July 9 guided tours