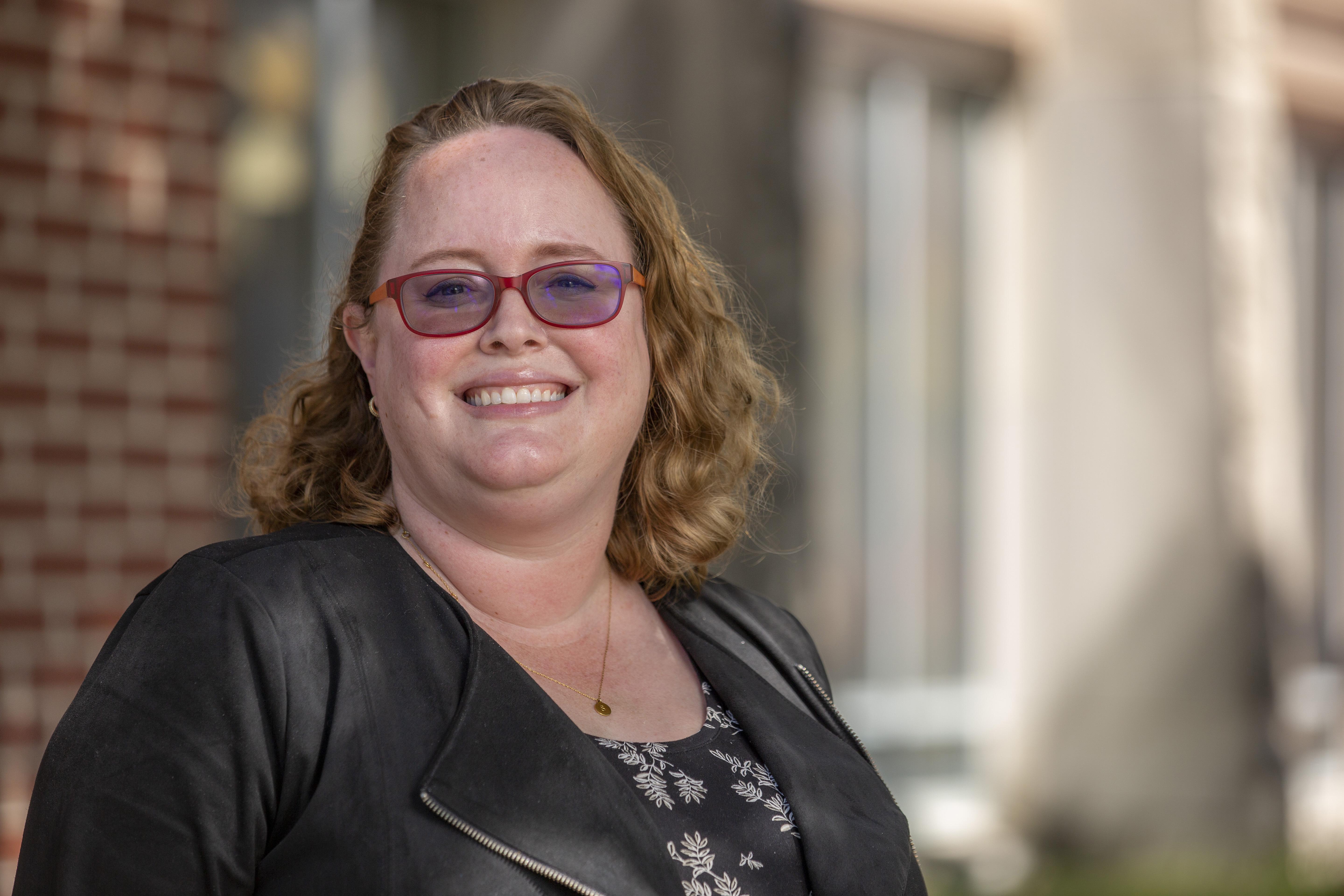 Position: Associate director, Thielen Student Health Center
Years at ISU: 5
Contact: 294-5742, sparris@iastate.edu
What are the priorities for your presidency?
With everything going on in the world, we really wanted to drill in on a few key priorities. So we have four key priorities for this year. One I'd specifically like to call out is continuing to advocate for supervisor training, which is something I'm really passionate about. This year we've decided to be a little more targeted in our approach. We're requesting the development and implementation of a training program that focuses on the fundamentals of being a supervisor at Iowa State. What does a supervisor need to find in Workday? Where can they find relevant policies and procedures that will help them manage their employees? Are there forms they need to know how to locate and use? Things like that. I'm hoping this focus feels more manageable to leadership, and that it can serve as a foundation for a more robust supervisor training program in the future.
What challenges do professional and scientific staff face this year?
What challenges aren't we facing right now? I think we're all dealing with a great deal of uncertainty because of the pandemic. Staff are trying to figure out how to balance their work with online school for their kids. They're stressed, and they need mental health support. They really need the university to support flexible work arrangements. COVID-19 also has had a catastrophic impact on our already dismal budget, and that is leaving many staff anxious. Council's goal is to make sure we're at the table with senior leadership during those tough budget conversations and to advocate for temporary cost-reducing measures that are both meaningful in how they impact the bottom line and in the best interest of P&S staff.
What should council do to help lead in the university's pandemic response?
We really need to be there as a resource for P&S staff. There's a lot of support across campus, but not everyone knows how to access those resources. If we can help people feel like someone on campus cares about them and be that go-between to get support -- whether that is helping them talk to their supervisor about flexible work arrangements or making them aware of available mental health resources -- that's probably the most important thing we can do.
How would you define a successful year for council?
Survival. I think this year it will be important for us to be there for staff and help guide them through things. Also, to not only have a seat at the table when university leadership is discussing COVID strategy or financial strategy but have a voice in the process and be able to advocate for what's in the best interest of P&S staff.
Tell us something about yourself that would surprise your colleagues.
My undergrad is actually in international studies, and I took college-level German in college. I also studied abroad in the Czech Republic and can speak some Czech.