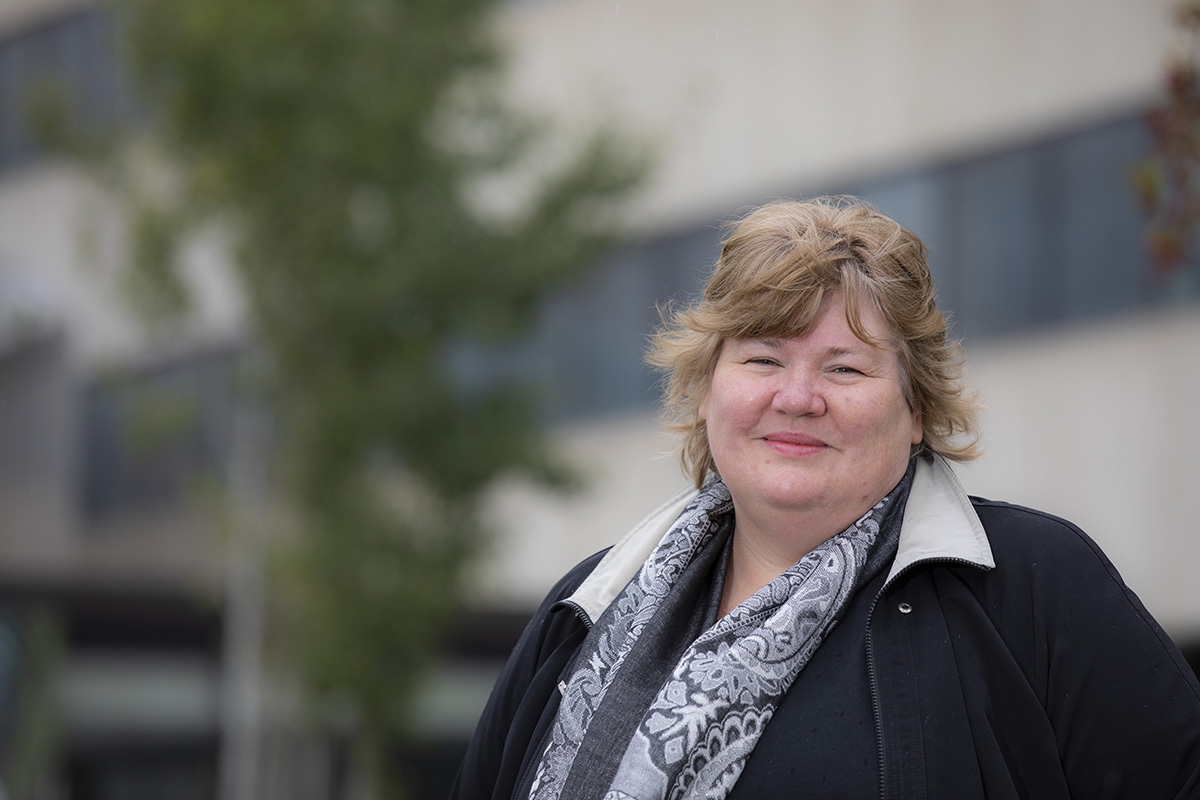 Position: Associate professor of graphic design
Years at ISU: 15
Contact: 294-4703, chfaber@iastate.edu
What are the priorities for your presidency?
To get through a difficult year with COVID-19 is the first priority. Faculty Senate still needs to do business as usual, and the priority is to get everyone's agendas completed as best we can. I don't see senate as my agenda. It is a team with all of us working together.
What challenges do faculty members face this year?
It is the fear of the unknown because we don't know how this virus is affecting each of us, and it is still a learning curve. Many faculty worked incredibly hard over the summer to catch up and get their classes where they wanted them to be, and all of us -- myself included -- have had to learn how to teach differently and in different modalities. We haven't had that normal summer, so there is a lot of tension because we are isolated from each other. The interaction isn't the same, and there is some struggle with this abnormal time in our lives.
What should senate do to help lead in the university's pandemic response?
Senate is a cross section of every department and college, so it is up to us to listen and be that communication structure that voices what is working and what is not. The (Faculty Senate) executive board was meeting over the summer to react to all the changes in policy in shared governance with the provost. All of the memos he has put out have been endorsed by senate. Those communications have been vetted through the executive board to have input and give faculty a voice.
How would you define a successful year for the senate?
We need to get through the business we would conduct in a normal year, plus help faculty while being good citizens of the university as far as COVID-19. That also means helping the students be successful.
Tell us something about yourself that may surprise your colleagues.
My father died and my mother worked as a nurse, so at a very young age I helped run our Iowa farm with my sisters. That experience is a big part of who I am. It grounds me, and I am pretty practical in the way I go about things. That experience connects me to the greater mission of Iowa State.