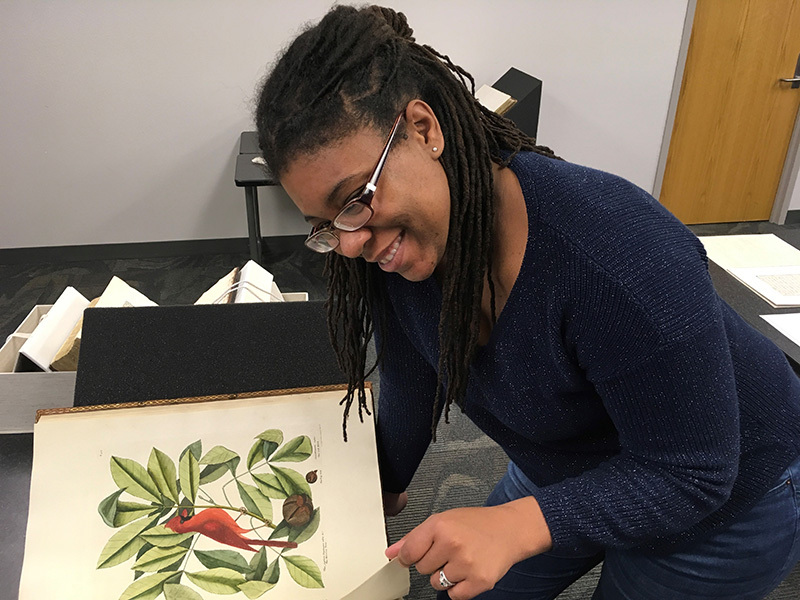 When Shaina Destine arrived at Iowa State last June, she noticed it in her first day of work at Parks Library. The library's archives had no central collection of information about the university's earliest black scholars. She's been working to create one ever since.
"It was shocking to me that no one had ever thought of that before me," said Destine, a resident librarian/archivist on a three-year term as part of Iowa State's participation in the Association of College and Research Libraries' diversity alliance.
Though Destine has long loved history, that appreciation is complicated by her recognition that those who are treated and remembered as historical figures rarely look like her.
"People who don't have that same concern don't really realize how hard that is," she said.
Scouring sources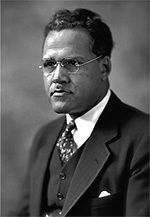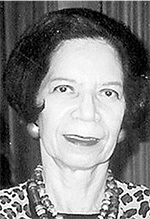 Over the past eight months, she's been collecting biographical information about black Iowa State graduates from 1900 to 1950 who went on to prominent careers at historically black colleges and universities (HBCU). In her presentation about the project at the Iowa State Conference on Race and Ethnicity (ISCORE) earlier this month, Destine shared information about 28 Iowa State graduates she has identified, a list that will grow as she continues to receive tips and suggestions.
After earning Iowa State degrees, these pioneering academics cut impressive paths. Frederick D. Patterson (doctorate in veterinary medicine, 1923) founded the United Negro College Fund. Samuel Massie Jr. (doctorate in organic chemistry, 1946) worked on the Manhattan Project at the Ames Laboratory and was the first black professor at the U.S. Naval Academy. Cecile Edwards (doctorate in foods and nutrition, 1950) was a renowned nutrition expert who authored over 160 papers and served as dean of three separate schools at Howard University.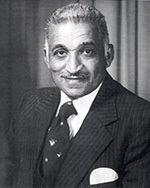 Many went on to be leaders -- often the founders -- of HBCU programs and colleges. Five served as president: Patterson at Tuskegee Institute (now Tuskegee University), Massie at North Carolina College, Durham (now North Carolina Central University), Edward Evans Sr. at Prairie View Normal and Industrial College (now Prairie View A&M University), Rufus Atwood at Prairie View A&M and Kentucky State Industrial College for Colored Persons (now Kentucky State University) and Benjamin Perry Jr. at Florida A&M University.
Though they were all influential scholars, tracking down specifics about their lives often is challenging. Black students, for instance, typically were excluded from potential historical resources such as yearbooks, Destine said. She's worked closely with archivists from many HBCUs and
scoured through scattered sources such as dissertations and obituaries. The information she draws upon often is relayed from a point of view that whitewashed the racism these scholars faced, Destine said.
"A lot of it is reading between the lines," she said.
Hopes for future
Destine hopes to use the collection, available in bare form as her presentation slides in the library's digital repository, to create an easy-to-navigate website that makes the information more accessible. Ideally, the collection's framework would be fleshed out with archival material and additional entries over time, making it an archive that "lives and breathes and continues on after I leave here." She'd also like to see a similar collection of historical information about graduates from other underrepresented and marginalized populations.
Expanding and improving the collection could be a valuable subject for student coursework in the future or lead to highlighting overlooked black scholars more publicly, attendees suggested during Destine's ISCORE presentation.
"I think it could turn into something big," Petrina Jackson, head of special collections and university archives, said during the March 2 presentation.