The fall installment of Cyclone Cinema opens tonight (Aug. 25) with the third film in the Captain America superhero series, Civil War. As in the past, film showings begin at 7 and 10 p.m. nightly, Thursday through Sunday, in 101 Carver. Admission is free and the public is welcome.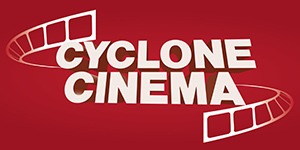 Hosted by the Student Union Board and funded by Student Government and the Inter-Residence Hall Association, every semester Cyclone Cinema brings to campus feature films released in theaters in the last six months.
Director of student activities George Micalone said Cyclone Cinema welcomed more than 24,000 patrons last year, with Friday nights typically capturing the largest crowds.
Captioning
The film captioning feature is regularly turned on for the Sunday showings, but can be turned on for any showing. Micalone said the request simply needs to be made before the film begins.
Concessions
Cyclone Cinema's concession stand features Ankeny's Brandmeyer popcorn and candy selections ($2), and bottled Coca-Cola products and water ($1).
Here is Cyclone Cinema's fall lineup:
Aug. 25-28, Captain America: Civil War, rated PG-13, starring Chris Evans and Robert Downey Jr.
Sept. 1-4, Zootopia, PG (animated), voices of Ginnifer Goodwin and Jason Bateman
Sept. 8-11, Neighbors 2: Sorority Rising, R, Seth Rogen and Zac Efron
Sept. 15-18, The Jungle Book, PG (animated), voices of Neel Sethi and Bill Murray
Sept. 22-25, X-Men: Apocalypse, PG-13, James McAvoy and Michael Fassbender
Sept. 29-Oct. 2, Central Intelligence, PG-13, Kevin Hart and Dwayne Johnson
Oct. 6-9, The Legend of Tarzan, PG-13, Alexander

Skarsgård

and Samuel L. Jackson
Oct. 13-16, Finding Dory, PG (animated), voices of Ellen DeGeneres and Albert Brooks
Oct. 20-23, Star Trek Beyond, PG-13, Chris Pine and Zachary Quinto
Oct. 27-30, Ghostbusters, PG-13, Melissa McCarthy and Kristen Wiig
Nov. 3-6, The Secret Life of Pets, PG (animated), voices of Louis C.K. and Eric Stonestreet
Nov. 10-13, Suicide Squad, PG-13, Will Smith and Jaime FitzSimons
Nov. 17-18 only, Mike and Dave Need Wedding Dates, R, Zac Efron and Adam Devine
Nov. 24-27, Fall break, no film
Dec. 1-4, Snowden, R, Joseph Gordon-Levitt and Scott Eastwood