Cyclone Cinema starts its spring run this weekend with eight showings of Rush, a dramatization of the 1970s rivalry between Formula One racers Austrian Niki Lauda and Briton James Hunt.
The campus film series often catches titles between their theater and DVD releases and has grown in popularity. Student activities director George Micalone reports that Cyclone Cinema is averaging about 14,000 patrons each semester.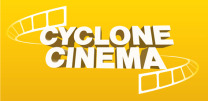 Sponsored by the Student Union Board with funding from Government of the Student Body, Cyclone Cinema will feature 14 titles with theater releases between September and earlier this month. Each movie runs for a weekend (Thursday through Sunday nights), with two showings a night (7 and 10 p.m.) in 101 Carver. Admission is free and the public is welcome.
But you may want to bring a few dollars for treats. Bottled water and Coke products are $1; candy and Ankeny-based Brandmeyer popcorn cost $2. You may pay with cash or CyCash at the concession stand. ISU students also may use their Dining Dollars.
Here's the Cyclone Cinema spring lineup:
Jan. 16-19:

Rush

(rated R), starring Chris Hemsworth, Daniel Brühl

Jan. 23-26:

Jackass Presents: Bad Grandpa

(R), Johnny Knoxville, Jackson Nicoll

Jan. 30-Feb 2:

Captain Phillips

(PG-13), Tom Hanks, Andrea Phillips

Feb. 6-9:

The Hunger Games: Catching Fire

(PG-13), Jennifer Lawrence, Liam Hemsworth

Feb. 13-16:

T

hor: The Dark World

(PG-13), Chris Hemsworth, Natalie Portman

Feb. 20-23:

Gravity

(PG-13), Sandra Bullock, George Clooney

Feb. 27-March 2:

12 Years a Slave

(R), Chiwetel Ejiofor, Dwight Henry

March 6-9:

The Hobbit: The Desolation of Smaug

(PG-13), Martin Freeman, Richard Armitage

*March 13-14:

Inside Llewyn Davis

(R), Oscar Isaac, Carey Mulligan

March 20-23: Spring break; no film

March 27-30:

Frozen

(animated, PG), featuring the voices of Kristen Bell and Idina Menzel

April 3-6:

American Hustle

(R), Christian Bale, Amy Adams

April 10-13:

Anchorman 2: The Legend Continues

(PG-13), Will Ferrell, Paul Rudd

April 17-20:

Her

(R), Joaquin Phoenix, Amy Adams

April 24-27:

T

he Wolf of Wall Street

(R), Leonardo DiCaprio, Jonah Hill
*Two-night run due to start of spring break