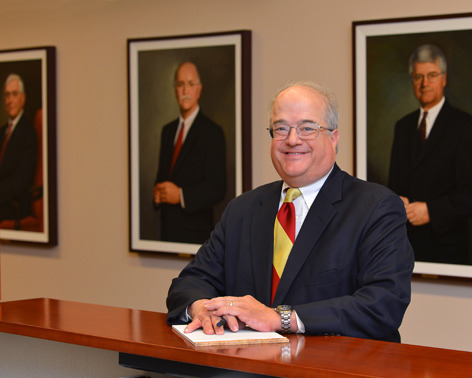 David Spalding's first day on campus as the Raisbeck Endowed Dean in the College of Business was Aug. 1. Spalding comes to Iowa State from Dartmouth College, Hanover, N.H., where he served as senior vice president and senior adviser to the president.
Previously, he served as chief of staff in the president's office and as Dartmouth's vice president for alumni relations. Prior to his Dartmouth career, he held positions with Chase Manhattan, First National Bank of Chicago, GE Capital Corporate Finance Group, Lehman Brothers and the Cypress Group, a private equity firm he co-founded and co-managed.
He earned a bachelor's degree in history from Dartmouth and an MBA in finance from New York University.
Spalding's office is in 2200 Gerdin. He can be reached by phone at 4-2422, by email at spalding@iastate.edu.