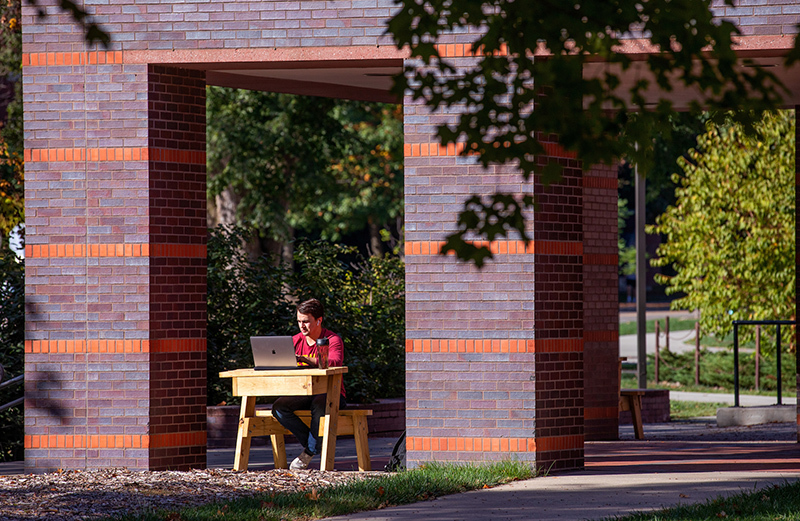 Senior industrial engineering major Joe Gibbons soaks up some October morning sun while working at a student desk outside the Black Engineering Building last week. His study desk was designed by senior mechanical engineering major Juliana "Jana" Camaioni, who received help from classmates to assemble a set of 11 installed near the south doors to Black Engineering and in the building's lower courtyard.
When the mechanical engineering department sought ways last year to increase outdoor seating options to deter the spread of COVID-19, Camaioni answered the call. She combined the design knowledge gained through engineering courses with the fabrication skills she developed working as a student technician in the department's Boyd Lab to create college student-sized desks, modeled after a simple design for a child's desk. Her aim was to create study spaces that didn't "waste the six feet of lumber between them at a traditional picnic table."
An initial set was completed late last spring, with more added this fall.