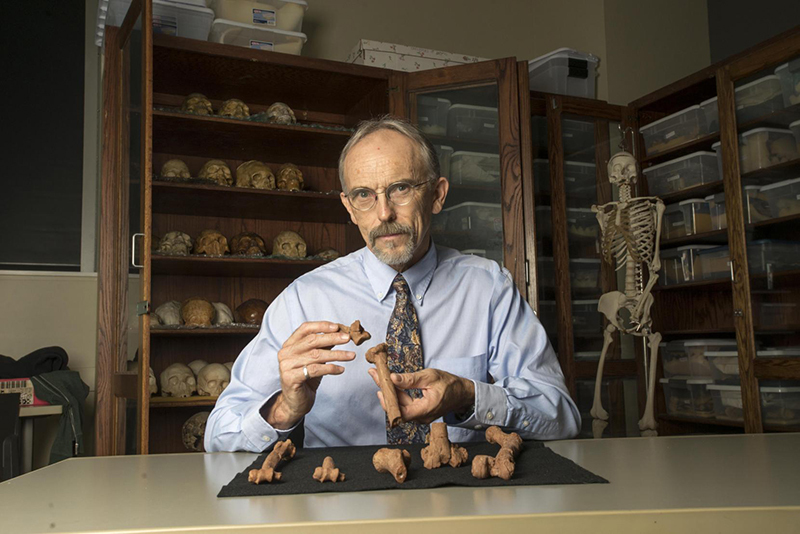 Iowa State's fall lecture series is underway with lots of informative and enlightening programs still to come. Following is a snippet of the robust fall programming, which wraps up prior to Thanksgiving. A complete schedule is online. All lectures are free and open to the public.
Oct. 12 (8 p.m., Memorial Union, Great Hall)
Addario is an award-winning photojournalist who has covered conflicts and humanitarian crises in Iraq, Darfur, South Sudan, Congo and Libya, where she was held captive in 2011 by the Libyan Army along with three other journalists. In addition to winning a Pulitzer Prize for documenting life under the Taliban in Afghanistan, Addario was named one of the most influential photographers of the past 25 years. Her memoir, "It's What I Do," is being made into a film directed by Steven Spielberg and starring Jennifer Lawrence.
Oct. 16 (8 p.m., MU Great Hall)
Adesina, president of the African Development Bank, is the 2017 World Food Prize Laureate. Dubbed Africa's Norman Borlaug, Adesina has helped transform African agriculture for the past 20 years by organizing the 2006 Africa Fertilizer Summit, leading the Alliance for a Green Revolution in Africa and serving as Nigeria's minister of agriculture. His policy reforms for African farmers have increased their access to financing and credit, helped end corruption in the fertilizer and seed industries, and promoted agriculture in public and private sectors.
This event is the 2017 Norman Borlaug Lecture. A reception and student poster display about world food issues will precede the lecture (7 p.m., MU South Ballroom).
Oct. 19 (7 p.m., MU Sun Room)
Lightfoot is director of Huffines Institute for Sports Medicine and Human Performance at Texas A&M University, College Station, where he researches the genetics of daily physical activity and exercise endurance. Numerous media outlets have covered his research, including the Los Angeles Times, Time.com, National Public Radio and NBC's "The Today Show."
Nov. 1 (8 p.m., MU Sun Room)
Dunn, also known as Pete the Planner, is a personal finance expert who writes a financial advice column for USA Today and hosts "The Million Dollar Plan" podcast. He founded Advanced Planning Solutions, a financial education firm, and has authored 10 books, including "60 Days to Change: A Daily How-To Guide with Actionable Tips for Improving Your Financial Life." Dunn regularly appears on CNN Headline News, Fox News, Fox Business and numerous syndicated radio programs.
Nov. 2 (7 p.m., MU Sun Room)
Kappelman, a paleoanthropologist and professor at the University of Texas, Austin, will talk about Lucy, an ancient human ancestor found in 1974 in Ethiopia. He'll discuss what her bones reveal about evolutionary history, and explain how he and his team of researchers used CT (computed tomography) technology to identify a series of fractures in Lucy's skeleton, indicating a traumatic fall from a tree. Their findings were published in the journal Nature, challenging scientists' understanding of human evolution.
Nov. 16 (7 p.m., MU Great Hall)
Vilsack, president and CEO of the U.S. Dairy Export Council, served as secretary of the U.S. Department of Agriculture for the Obama administration. He was governor of Iowa from 1999 to 2007. Vilsack has been recognized as a leader in American agriculture by numerous organizations, including the Congressional Hunger Center, National Corn Growers Association, American Farm Bureau and National Farmers Union.