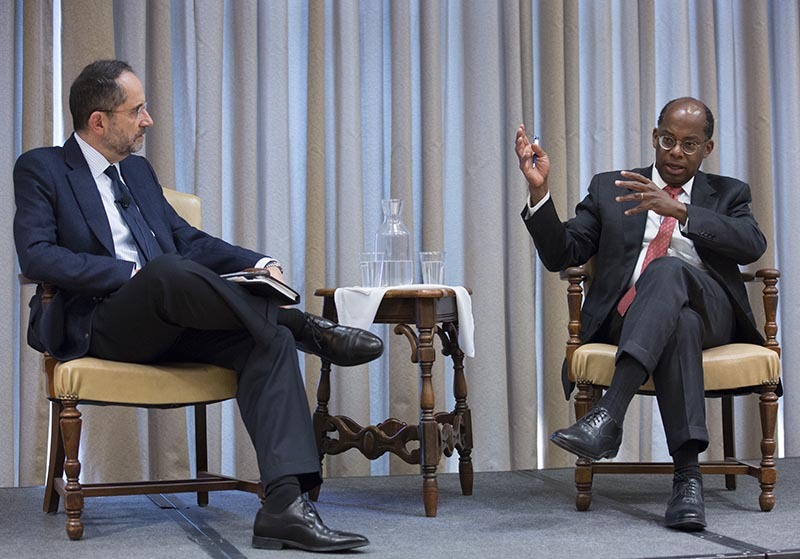 Roger Ferguson (pictured, right), president and CEO of the TIAA asset management company, took part in an informal discussion prior to his April 11 lecture. The discussion, "My Personal Journal with Diversity," included questions from moderator Pol Hermann (pictured, left), who chairs the management and marketing departments, and audience members.
While reflecting on his childhood, Ferguson said his parents were influential figures in his life.
"My mother was gung-ho about education. She had this really strong belief that education is the one thing that no one can take away from you," he said.
"My father was a child of the Great Depression and he became fascinated with banks," Ferguson said. "He had me balancing the family checkbook in seventh or eighth grade and showed me his W-2 -- we had no secrets around money. A lot of parents keep their money secret from their kids. My father -- we had no money to speak of -- but he was happy to tell me what he did with it. It really influenced my love of, and interest in, markets and drove me to think a lot about this thing we call financial literacy."