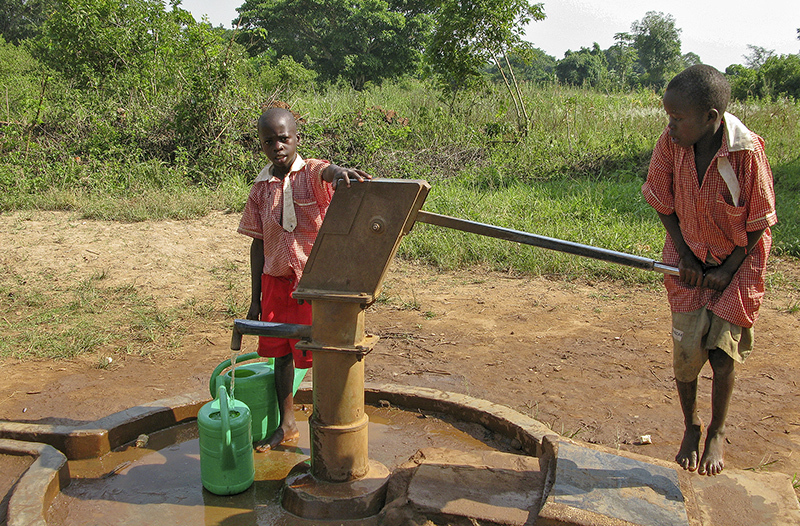 The marching band performed in a D-Day ceremony in Normandy. Team PrISUm took its solar car on a tour of Iowa schools and communities. The student chapter of the Earthquake Engineering Research Institute hauled its balsa wood structure to San Francisco for a seismic shakedown contest. Students, faculty and staff continued community work in Peru and Uganda.
See the FundISU FAQ for information on setting up a campaign project.
Over the past year, these projects and many others got a boost from ISU Foundation's crowdfunding platform and more than 1,000 donors. In the year since foundation officials launched FundISU, 16 university teams have raised more than $190,000.
Gifts, large and small
Projects come in all sizes and shapes, from student clubs garnering $1,000 to $2,000 for conference travel to $52,000 for a training center in Uganda.
The training center pulled in the largest donation through FundISU, followed by the marching band's D-Day performance in France ($43,000) and a scholarship fund ($25,000) in memory of Emmalee Jacobs, a freshman who was killed in a hit-and-run accident on Lincoln Way last December. The memorial scholarship drew nearly 200 donors, the largest number yet for a single project.
FundISU also supported:
Graduate student researchers' efforts to develop cell culture systems on a chip, a project that could lead to more effective drug testing
The annual student-run Fashion Show
Bug cookbook author David George Gordon's visit to the Insect Zoo's open house last summer
Expansion of a production garden, developed by the landscape architecture program at the Iowa Correctional Institution for Women in Mitchellville
"FundISU has given many faculty and student groups a tool to safely and securely raise funds for Iowa State projects and programs that make a difference here on campus and around the globe," said Mary Evanson, the foundation's senior director of annual and special gifts. "Many unique programs have used FundISU to enhance the student experience and I'm excited about the impact this tool will make in its second year and beyond."
How the platform works
University teams (faculty, staff and students) apply to the ISU Foundation. Once a project is approved, the teams set up their own pages, cultivate supporters and publicize their campaigns. The foundation provides the web space and tracks and manages the gifts.
Related story
New DIY fundraising option for university community, Oct. 8, 2015