Two new posts have been filled in the office of the vice president for diversity and inclusion. Nicci Port, who has served in several Iowa State positions over the past 15 years, will become project director for diversity and inclusion in LGBTQA+* affairs, beginning Oct. 3. Liz Mendez-Shannon, associate professor at Metropolitan State University, Denver, will join Iowa State as project director for diversity and inclusion in Hispanic/Latino affairs on Nov. 1.
Reginald Stewart, who became Iowa State's first VP for diversity and inclusion last December, said the two new positions in his office, together with other recent hires, signify an earnest effort to improve the university climate.
"All too often campuses hire a cabinet-level diversity and inclusion executive and make them an office of one," he said. "President Leath, from the very beginning, indicated that this would not be the case at Iowa State University.
"I believe diversity and inclusion offices should employ a team-based approach because no one person has all of the lenses and filters needed to do this work. Both Liz and Nicci bring unique talents to the department and, in collaboration with Fatma [Bachelani] in our front office and Margo [Foreman] in equal opportunity, we have made significant progress in building the team in our first nine months. We anticipate future growth as we identify areas that require attention in moving ISU forward."
LGBTQA+ affairs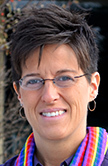 In her new post, Port will focus on issues that are important to the LGBTQA+ community and support ISU's efforts to develop and sustain a more inclusive environment.
Port currently is an administrative specialist in Iowa State's College of Human Sciences. She also served as coordinator of outreach and student assistance in the dean of students office and Helser Hall director in the residence department.
Port earned a bachelor's degree in early childhood and elementary education (1995) from the University of Northern Iowa and attended Minnesota State University, Mankato, where she studied counseling and student personnel.
Hispanic/Latino affairs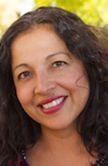 Mendez-Shannon will provide outreach and support to students, faculty and staff with an emphasis on Hispanic, Latino, Latinx and other targeted underrepresented populations.
Mendez-Shannon most recently served as an associate professor in social work at Metropolitan State. She also has been involved in social work, training staff and implementing projects to benefit children in Harlem, New York, and leading therapeutic approaches to children and families affected by the 9/11 disaster.
She earned a bachelor's degree in psychology (1990) and a master's degree in social work (1996), both from Hunter College, New York; and a doctorate in social work (2010) from the University of Iowa.
-------------
* LGBTQA+ stands for Lesbian, Gay, Bisexual, Transgender, Queer/Questioning, Asexual/Aromantic, Allies and Advocates (and the A also can mean All)