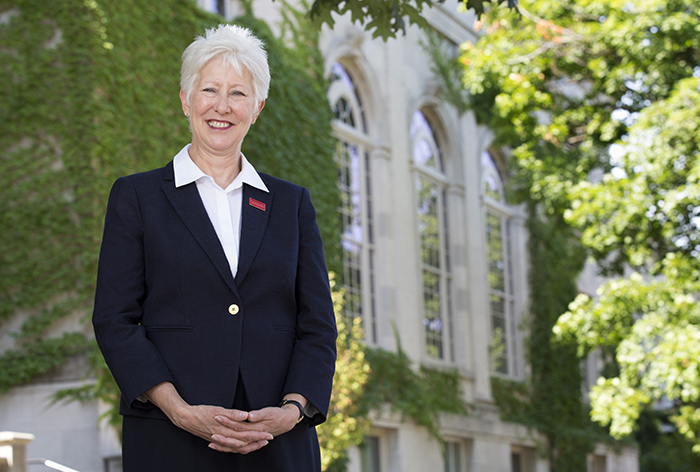 Laura Dunn Jolly began July 5 as the third dean of the College of Human Sciences.
Jolly arrives at Iowa State from the University of Georgia, Athens, where she served since 2007, as dean of the College of Family and Consumer Sciences and associate director of cooperative extension and the experiment station (2007-10), vice president for instruction (2010-15) and professor of textiles, merchandising and interiors.
In early May, shortly after she was announced as the next dean, Jolly introduced herself to the university community in a two-minute video.
Jolly's office is in E262 Lagomarcino. She can be reached by phone at 294-5380 or email, ljolly@iastate.edu.