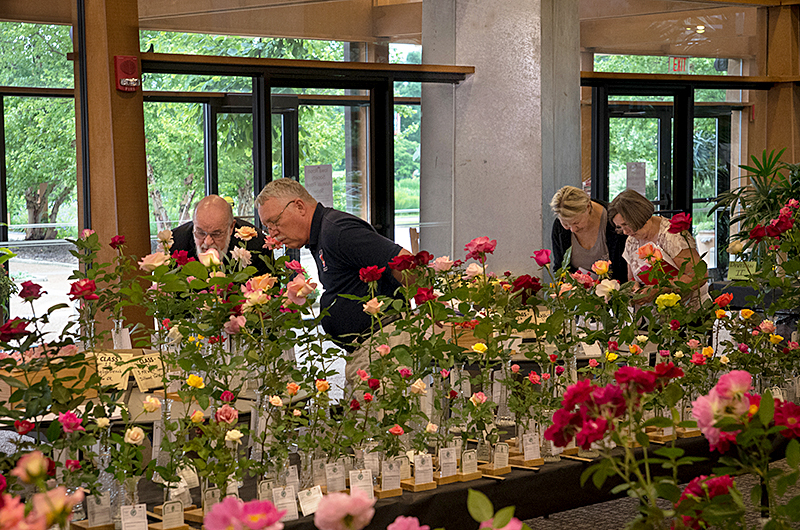 The Iowa Rose Society's annual show will fill the garden room at Reiman Gardens on Saturday, June 18 (9 a.m.-4 p.m.). The entries, featuring a myriad of varieties, will be open to viewing by the public, with judging at 1 p.m.
Rose craft stations will be set up for children from noon to 2 p.m., and live music, featuring the Heart of Iowa classical guitar society, will entertain visitors from 1:30 to 3 p.m. Look for a peacock made of roses, created by Reiman Gardens horticulturist Ed Moran.
Gardens admission is free for members, ISU students and children three and younger. Public admission is $8 ($7 for seniors and $4 for youth). Contributed photo.