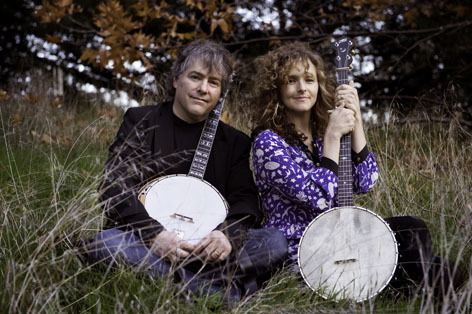 Forget chocolates and flowers. How about treating your Valentine's Day sweetheart to an evening of bluegrass music instead?
Banjo players Béla Fleck and Abigail Washburn will take the stage at Stephens Auditorium on Feb. 14 for a 7:30 p.m. performance. They will be joined by The Del McCoury Band, whose leader and namesake is a 2011 inductee into the International Bluegrass Association Hall of Fame.
Fleck has been nominated for 30 Grammy awards, winning 14. Washburn is a Nashville-based claw hammer banjo player, who pairs folk elements with unique sounds. The Del McCoury Band received the 2006 Grammy for Best Bluegrass Album.
Chocolaterie Stam and Snus Hill Winery will serve free chocolate and wine samples to ticket holders from 6:45 p.m. until show time in Stephen's ground floor lobby.
Tickets, $32 and $39 ($23 for youth; $20 for students), are available at the Iowa State ticket office and through Ticketmaster.