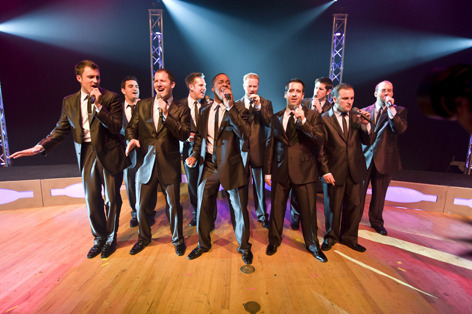 Stephens Auditorium's 2013-14 performance season kicks into high gear next week with two highly anticipated, back-to-back performances Oct. 17 and 18.
The all-male a cappella group, Straight No Chaser, brings its "Under the Influence" tour to Stephens for a 7:30 p.m. show on Oct. 17. Then on Oct. 18, one of America's most beloved comedians, Bill Cosby, takes the Stephens stage, also at 7:30 p.m.
Established more than a dozen years ago at Indiana University, the 10 men in Straight No Chaser have a massive fan base, more than 20 million views on YouTube, numerous national television appearances and several chart-topping albums.
Iconic, award-winning comedian Bill Cosby has captivated fans for generations with his comedy routines, albums, best-selling books and television shows.
Tickets for Straight No Chaser are $29.50 to $49.50; Bill Cosby's performance costs $39 to $67 ($25 for students). Tickets for both shows may be purchased at the Iowa State Center ticket office or through Ticketmaster. Submitted photo.