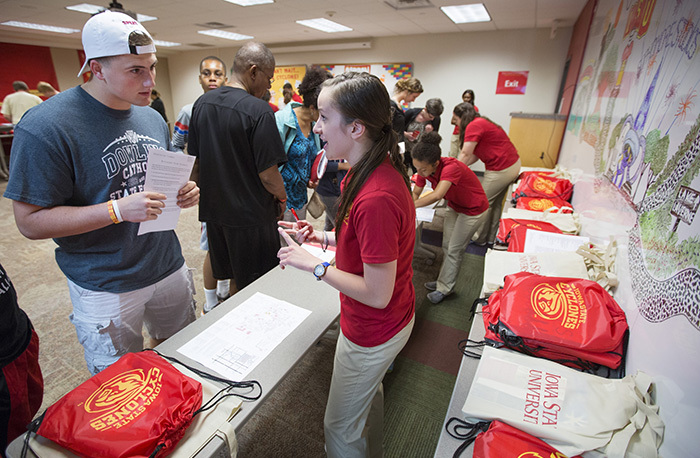 An estimated 6,000 new fall students are participating in orientation this month. As in the past, not all of them have selected their college yet.
Precipitated in part by a federal law change that raises the overtime salary threshold, VP for human resources Julie Nuter said Iowa State's current pay structure may change for the first time since 1993. Nuter also shared the FY17 salary parameters during her May 26 report to the Professional and Scientific Council.
Also on the agenda: Penn State in Iowa State's Peer 11 group, property lease in Montana, Worth County farm gift.